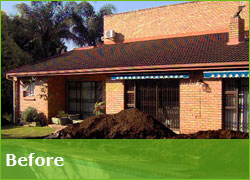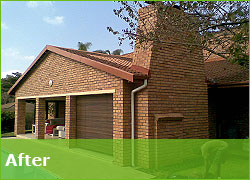 Welcome to RIBA Building Services
RIBA Building Services is based in Pietermaritzburg, Kwazulu Natal, South Africa.
The office is at home and currently most of our work is in the immediate Pietermaritzburg area, although we are winning contracts further a field as we become more established and better known.
Our core business is residential building work. We build from start to finish, houses, granny cottages, garages, outbuildings and pretty much anything else required in the residential sector. We also carry out major renovations and alterations to existing homes.
We have completed a number of double storey additions i.e. removing the existing roof, installing a concrete slab, building a second storey on top of the existing building and then re-instating the original roof.
We do some commercial renovation and alteration work. In recent years we have completed a number of smaller projects for Standard Yoke Timbers and Time Freight.
We have also completed some unusual projects:
A local sculptor contracted us to cast a concrete plinth for a piece of art work. He had been commissioned by the Sunday Times to design a sculpture, to commemorate a local sight of historical significance.
We were contracted by the body corporate of a small housing complex, to replace part of the sewer system which had failed due to the use of inferior materials when initially constructed.  
Contracted by Corobrik to replace individual face bricks (approximately 1500) in the boundary wall of a large, prestige house. The bricks had failed due to a problem during the Corobrik manufacturing process.          
Since our establishment in 2005 we have built a reputation for professionalism, efficiency, cleanliness and attention to detail. We have also worked closely with a number of local Architects and Engineers, establishing a good relationship with all of them. We have a good working relationship with the local municipality and building inspectors.
RIBA Building Services is a flexible, accommodating, company that will try to go the extra mile with regard to build quality and customer service.